We dispense all NHS prescriptions. We keep a comprehensive stock of prescription medicines and use a fast and efficient wholesaler service to enable us to fill all prescriptions promptly.
Please hand your prescription in at the pharmacy counter and the dispensary team will prepare your medication. Our pharmacist is always on hand to answer any questions or concerns you may have about any medication you are taking.
Please do not hesitate to ask if you are unsure of the dosage of your medication and if you are concerned about any potential side effects. Your pharmacist is a medical professional who can give you advice about your medication, discreetly and in total confidence.
More about NHS Prescriptions
Prescription Costs
For the latest information on prescription costs in the UK Please visit the NHS Health Costs Webpage
Who is entitled to Free NHS Prescriptions?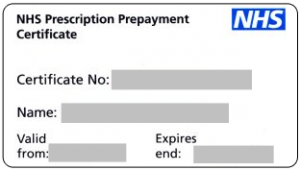 You can get free NHS prescriptions if, at the time the prescription is dispensed, you:
are 60 or over
are under 16
are 16-18 and in full-time education
are pregnant or have had a baby in the previous 12 months and have a valid maternity exemption certificate (MatEx)
have a specified medical condition and have a valid medical exemption certificate (MedEx)
have a continuing physical disability that prevents you from going out without help from another person and have a valid MedEx
hold a valid war pension exemption certificate and the prescription is for your accepted disability
are an NHS inpatient
You are also entitled to free prescriptions if you or your partner (including civil partners) are named on, or are entitled to, an NHS tax credit exemption certificate or a valid HC2 certificate (full help with health costs), or you receive either:
Income Support
Income-based Jobseeker's Allowance
Income-related Employment and Support Allowance, or
Pension Credit Guarantee Credit
For full details of exemption statuses and the cirteria for these exemptions please see the NHS Health Costs Webpage