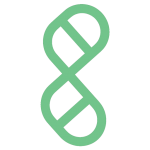 Free prescription delivery
We can order and collect your prescriptions from your GP. Your medicines can be made ready for you to collect from the pharmacy when it is convenient for you or delivered to your doorstep. You can order your prescriptions by email or on the phone.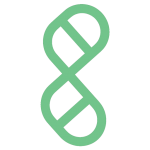 Disposal of Unwanted Medicines
If you have out of date or unwanted medicines, both prescription or over the counter drugs, don't bin them or flush them. You can take your unwanted or out of date medicines back to your pharmacy for safe disposal, and it's completely FREE. Each year enormous quantities of unused and expired medications are dumped into bins or flushed down toilets and sinks. The effects on the environment and human health are unclear but evidence is pointing to the presence of chemicals from prescriptions and over-the-counter medications in soil, drinking water and the surrounding environment. Just as proper medication administration is important, so is safe and cautious disposal.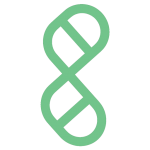 New Medicine Service
When you are prescribed a new medicine by your doctor our pharmacists can offer support and advice to ensure you take the new medication as prescribed without suffering any unwanted side effects or explain any further questions you may have. We usually do this by keeping in contact with you during the first 4 weeks of your new medicine being prescribed.
The service is only available for people living in England, and only for those who have been prescribed a new medicine for the conditions listed:
asthma
chronic obstructive pulmonary disease (COPD)
type 2 diabeasthmates
high blood pressure
people who have been given a new blood-thinning medicine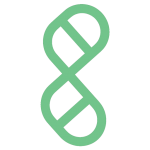 Medicine Use Reviews
This is an opportunity for our pharmacist to discuss and review the medicines you are taking to ensure you are using them correctly and getting the maximum benefit. We will explain clearly and simply, without any medical jargon, what they are for and the conditions they treat and identify any possible side effects that you may be experiencing. We will listen to you and any problems you are having with your medicines, provide advice and support and if necessary contact your Doctor to discuss any issues that arise from our conversation.
An MUR can help:
improve your understanding of the medicines you are taking;
highlight problematic side effects and propose solutions where appropriate;
improve adherence
reduce medicines wastage, usually by helping you only order the medicines you need
Our pharmacist may be able to conduct an MUR over the telephone or for eligible patient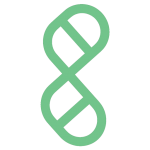 Care Home Services
We offer a comprehensive and wide range of services for Residential and Nursing Homes.
Services we offer include:
Complete and effective ordering of Medication and Appliances
Fast and efficient Delivery Service
Safe Storage of Medication
Thorough Record Keeping for any Audit purposes
Highly trained and experienced staff who understand the demands of a Nursing/Care home
Medicines Use Review for your residents
Help with training and development of your staff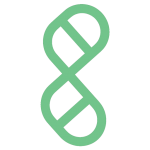 Domiciliary Care Services
Domiciliary care is provided to people who still live in their own homes but require additional support with activities, including household tasks, personal care and any other activity that allows them to maintain both their independence and quality of life.
We can assist with managing and supplying medication for this group of people, leaving carers to focus on other aspects of their life.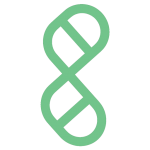 Flu Vaccination
You can have a free NHS flu Jab at our pharmacy:
• If you are 65 years of age or over
• If you are pregnant
• If you are a carer
If you have certain medical conditions including:
• Asthma
• Chronic Respiratory Disease
• Heart Disease
• Diabetes
• Kidney Disease
• Liver Disease
• Neurological Disease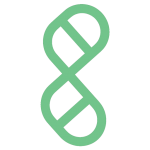 Travel Health
We can advise on medical requirements for travellers, including anti-malaria treatments, avoiding sunburn and tummy upsets.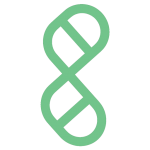 Smoke Cessation
The tobacco epidemic is one of the biggest public health threats we have ever faced, killing more than 8 million people a year around the world. According to the NHS, in the UK alone, smoking kills over 80,000 people every year and a further 500,000 people are admitted into hospital as a direct result of smoking.
Smoking has been linked to countless conditions from depression, infertility and asthma, to the more serious conditions such as lung cancer, emphysema and heart disease. It's really not surprising that this is the case when you consider how many harmful substances there are in a cigarette. They have thousands of different chemicals, some of which are carcinogenic (cancer causing), and examples of others being acetone (used as nail polish remover), lead and cadmium (a highly toxic metal.)
The truth of the matter is, we all know how bad smoking is for our health, and a majority of smokers will say that they want to quit but giving up can be hard. Especially without the right help and support. That's where our friendly and professional staff come in!
There is now more support than ever before, not just in the form of information, but also products designed to reduce cravings and to fight off any of the horrible withdrawal symptoms. One of the developments has been the introduction of Nicotine replacement therapy (NRT.) There are a variety of NRT products available:
Patches
Gum
Inhalators
Mouth Sprays
Nasal Sprays
Tablets
Lozenges
Smoking is addictive because of the nicotine in cigarettes. That is why it is hard to quit. By starting one or even a combination of the above therapies, they will give a smoker a dose of nicotine in their blood. This reduces the nicotine withdrawal symptoms and cravings, whilst they break away from the psychological habit of smoking.
Our staff can advise you on the best way to kick your smoking habit. By coming in to our store our trained pharmacist will provide you with a free consultation, asking you questions such as how many cigarettes you smoke in a day and what triggers the need for a cigarette etc. By determining your 'level of nicotine addiction' the pharmacist will then be able to offer their advice on what they think would work best for you.
The pharmacist may even offer advice in other forms, for example, letting you know about any local support groups, advising you to take up a hobby or even suggesting a routine to start you off.
The benefit of having this support is that we are there 7 days a week whenever you need help, or even just a friendly professional to speak with. It is a proven fact that if you receive support while trying to stop smoking your chance for success is greatly increased.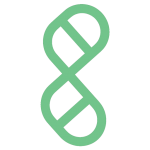 Health Check
NHS Weight Management Service
Blood Pressure Check
We provide a private blood pressure check service. Monitoring your blood pressure as you get older is important as high blood pressure can lead to strokes and cardio-vascular problems.
Check your blood pressure
The only way of knowing whether you have high blood pressure is to have a blood pressure test.
All adults over 40 are advised to have their blood pressure checked at least every 5 years. Getting this done is easy and could save your life.
You can get your blood pressure tested at a number of places, including:
at your GP surgery
at our pharmacy
as part of your NHS Health Check
in some workplaces
You can also check your blood pressure yourself with a home blood pressure monitor.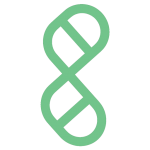 Accredited Healthy Living Pharmacy
The pharmacist and our trained assistants are available for advice on all medicines and minor ailments, in private if required. We can also give you advice on how to live a healthy life, for example, advice on how to stop smoking, or healthy diets. We can direct you to other sources of advice and assistance if we cannot help you ourselves.